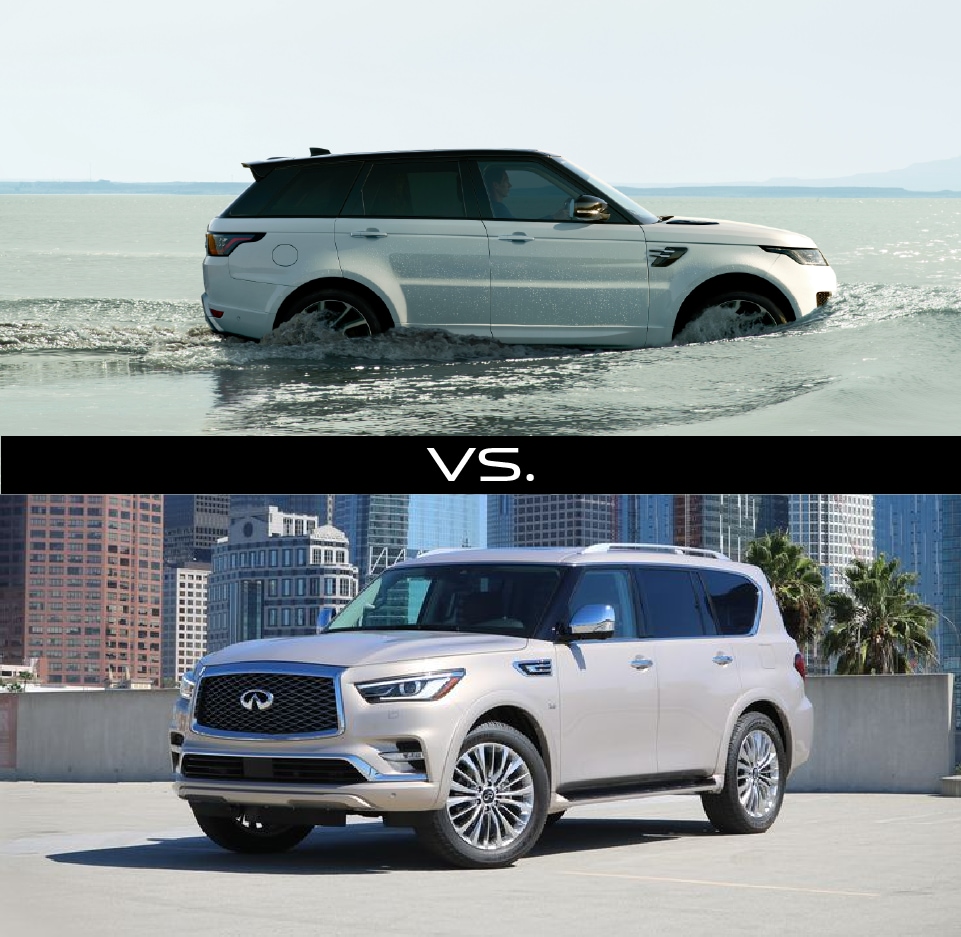 With sportier design cues and a powerful, muscular stance, the Range Rover Sport is designed for impact. Cleaner, more dynamic, there's a contemporary feel everywhere you look.
When compared to other luxury SUVs, like the Infiniti QX80, the Range Rover Sport offers a more thrilling ride, extra cargo space and luxury features designed for optimal comfort. View the features below to learn more about the Range Rover Sport and how it compares to the Infiniti QX80.

The XE base MSRP begins at $35,725 compared to the Q50's $35,200, but the slightly extra cost is well worth it. The XE offers not only a more powerful, thrilling ride with its higher horsepower and torque, but a comfortable, luxurious experience behind the wheel.
Both the Range Rover Sport and the QX80 offer substantial interior amenities, but the Ranger Rover Sport rises above the competition by offering voice recognition, InControl apps, rear seat entertainment and more. Learn more about the interior features of the Range Rover Sport below.

  
 

Rear Seat Entertainment

The optional Rear Seat Entertainment system provides two 8" screens built in to the rear of the front headrests or 10" high-definition seat mounted articulating touchscreens. Both systems come with a pair of WhiteFire® digital wireless headphones and HDMI, Mobile High-Definition Link (MHL) and USB connections.

 

Voice Recognition

InControl has a voice recognition system that is designed to understand spoken instructions so you can interact with your vehicle and apps, to make a call or select a music track, without losing concentration on the road ahead. 

  
  
 

InControl ® Apps

InControl Apps presents a vehicle-optimized, interactive set of apps that enable media streaming, cloud and location-based services and more - via a USB port. 

 

Pro Services

Pro Services provides everything from information based on real-time traffic flow to door-to-door navigation.

  
  
 

Protect

Use Protect to record your journeys, remotely check your fuel levels, easily find your parked vehicle and even check you have not left a window open. Includes Optimized Land Rover Assistance.